About NEAVS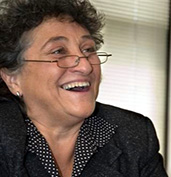 Theodora Capaldo, EdD
AFAAR Trustee
NEAVS President
The New England Anti-Vivisection Society (NEAVS), the affiliate organization that manages AFAAR programs, is a 501(c)(3) public charity located in Boston, Massachusetts. While NEAVS works both nationally and internationally, its corporate location in Boston is a hub for biomedical research, education, and biotechnology in the U.S. NEAVS' mission is to end the use of animals in research, testing, and science education, and replace their use with better, more humane, and more scientifically advanced methods.
Founded in 1895, NEAVS is one of the oldest animal advocacy organizations in the world. Through research, outreach, education, legislation, and policy change, NEAVS advocates for replacing animals with modern alternatives that are ethically, humanely, and scientifically superior.
NEAVS' approach to replacing animal use with more advanced science includes:
Spearheading a nationwide effort to break the species barrier in science and protect the first non-human species – our closest genetic relative, the chimpanzee – from research.
Calling for a mandate at the federal level that where validated alternatives to animals are available they must be used to meet requirements for drug and product approval.
Ensuring a new generation of scientists committed to ending animal use by supporting student alternatives at all levels of education and professional training.
Contributing a unique body of scientific evidence and publications demonstrating that animal research is unnecessary, limited, or dangerous for humans.
AFAAR Trustee Theodora Capaldo, EdD, has been president of NEAVS since 1996. NEAVS serves as the steward of AFAAR's programs and mission to advance alternatives.
For more information, contact:
617-523-6020 or afaar@neavs.org